About this course:
Effective image making and visual presentation is essential in Graphics for Fashion Design and this innovative course focuses on exploring graphic skills set within a fashion context.
This course enables the student to have an in-depth understanding of subject which involves both creativity and use of technology. Our course enables students to understand design concepts, for the required field. The course subjects comprise of class lectures, practical exercises and projects by students. It provides a foundation in art and design by exploring research, mark making and ideas development alongside strong digital skills using relevant programmers together with an awareness of fashion industry practice for you to be able to develop and express your own creative ideas through graphic for the fashion industry.
This is a project-oriented course in which you will build a strong foundation in design fundamentals while working on practical applications such as identity design (logos and icons), Fashion illustration & model drawing, Design & color concept, and design of merchandise (clothes, bags, wallets etc.)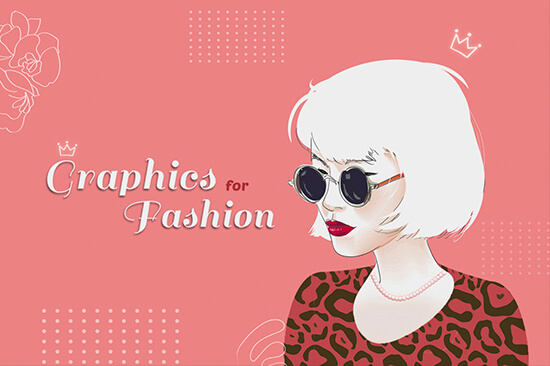 What you'll learn?
PHASE 1:
Design Tools
Adobe Illustrator
Adobe Photoshop
CorelDraw
PHASE 2:
Branding
Internal Branding
External Branding
Digital Media Branding
Print Media Branding
PHASE 3:
Working on Portfolio
Learn to build an impressive Fashion portfolio.
Plus
Working on Portfolio
Logo Design
Visiting card Design
Letterhead Design
Envelope Design
Brochure Design
Theme Design
Apparel Design
Stationery Design
Newspaper Ads
Creative Banners
Magazine Design
Digital Publishing
Photo Manipulation
Website Design
Web Banners
GIF Images
Hoarding Design
Standee Design
Kiosk Design
Sign Boards
Bus shelter ad Design
Social Media Creatives
---
Career Paths after this Course:
Graphic for Fashion Desiner
Graphic Designer
Creative Director
Art Director
Visualizer
Interaction Designer
Magazine Designer
Packaging Designer
Newspaper Designer
Industrial/ Product Designer
Digital Storyboard Designer
Layout Designer
Freelancer